If you are looking for guidance with hypnotherapy, it takes courage to ask for help. Admitting you can't do everything on your own, is the first step toward achieving wellness in a fast paced, demanding world.
The good news is, asking for help gets easier with a little practice. The way in which we cope in the world is greatly influenced by how we see the world. Asking for help, and obtaining a fresh perspective is often the first and most profound step toward developing the mental muscle needed to become stronger. The more support you gain, the better equipped you will be to take on bigger challenges and achieve more successes.
---
Contact me to schedule a free initial consultation.
 248-629-0044|     Send Email
I look forward to helping you make the first step toward your well being.
---
              The Benefits of Therapy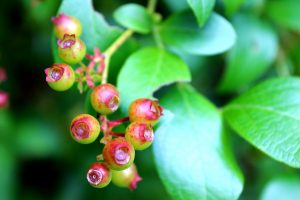 Natasha Axotis CHT, CHTP, is a Board Certified Clinical Hypnotherapist and Holistic Healing Touch Practitioner.  Natasha takes pride in providing pristine holistic care to her clients. Everyday many of us struggle with Stress, anxiety, weight, addictive behaviors, Life transformation, crisis, relationships, financial issues and so much more. We are so constantly consumed with a busy lifestyle that we often forget to put time  aside for ourselves and our own healing. That is why at Infinite Healing we will rejuvenate and replenish  your well being for a healthier, vibrant new you.
Born and raised in Michigan, Natasha started off in the medical field practicing audiology.  She later relocated to Los Angeles where she received her certifications in Clinical Hypnotherapy and Holistic touch healing, becoming Internationally Board Certified.  Natasha trained with the highly regarded Juliana Davis in Los Angeles featured on E!'s The Platinum Life, Buzzfeed, and LA TV.  She strives in providing her clients with the essential healing and tools needed in order to better themselves overall for a healthier lifestyle.  She takes comfort in helping others with life struggles in order to reach their fullest potential in life.  Depending on what issues need to be tackled, individual approaches and techniques are utilized in order to achieve the desired results.
As an experienced hypnotherapist, Natasha will assist you in exploring your core issues and move toward a healthy, fulfilling life. Utilizing a variety of approaches including Hypnotherapy, she will work with you to create a treatment plan that is customized to meet your unique circumstances.
Natasha's Statement to you:
The goal of our therapy sessions together, will be to help you develop the mental fortitude needed to lead a successful life. Additionally, we will work on the skill of self-compassion, which will allow you to move more easily through difficult times in the future, as wells as become a more productive and happier person.
I offer the following services:
-Stress Management
-Smoking Cessation
-Weight loss
-Reiki Energy Healing
-Chakra Cleansing
-Anxiety Relief
-Self Improvement/Addictive Behaviors
-Guided Meditations
-EFT
-Tinnitus therapy
-Aromatherapy
-Spiritual Counseling
-Home Healing/Environment Cleansing